See Why Our Lift Company Stands Out
Call 24-7, We Always Answer Your Calls!
Quality Customer Service
Over 30 Years of Experience
Family Owned and Operated
Specialty and Heavy Duty Lifts
Cart Service Available
Huge Part Department
Used Lifts for Sale and Long Term Lease
On-Site Lift Services Available
Servicing OC and LA Counties!!
Quality Lift & Equipment | Lift Rentals, Sales and Services
At Quality Lift, we are here to serve you with all your equipment and service needs! We understand that your lift and equipment is essential to your business. Having a lift that is safe and functional is essential to completing your project on time and on budget, thus you shouldn't rent or purchase a unit from just any company. Since we opened our doors 20 years ago, Quality Lift has provided high-quality lift equipment, repairs, and maintenance for our neighbors in the greater Los Angeles and Orange County areas. Also serving Riverside, San Bernardino and Ventura counties. To find out more about our services, please feel free to contact our Los Angeles lift equipment experts at (877) 263-5438!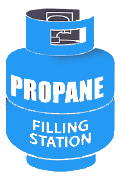 Check out the services we provide to our customers:
We also sell LPG/propane and propane accessories
Golf cart service & parts
Reconditioned & used batteries
Sell, service & repair industrial batteries chargers
Experienced, Knowledgeable Technicians
Because there are so many manufacturers available for lift equipment, our team has made it a priority to be knowledgeable about all major manufacturers in order to fix and service their products for our customers. Our team works with both specialty and heavy duty lifts and equipment as well, giving us the experience necessary to resolve all your equipment needs. Additionally, we also feature custom welding and fabrication services to resolve more serious concerns with your equipment. We do onsite auditing to verify that your company is OSHA compliant with the equipment maintenance and condition. Quality Lift also verifies that all required OSHA documentation is present and current, and the operators are compliant with legitimate OSHA permits.
Some of the manufactures we work with include:
| | | | | | | |
| --- | --- | --- | --- | --- | --- | --- |
| Clark | CAT | Bishamon | Clarke | Genie | Mistsubishi | Prime Mover |
| Bendi | Advance | Blue Giant | Crown | Halla | Movile | Raymond |
| Nissan | Allis Chalmers | BT | Daewoo | Hyster | Multiton | Rol-Lift |
| Drexel | American Lincoln | Cascade | Doosan | Hyundai | Pallet Mule | Tennant |
| Yale | Barrett | Lifttek | Dockstocker | Interthor | Palletmaster | Terex |
| TCM | Big Joe | Caterpillar | Eagleman | Jet | Power Boss | Toyota |
| Magnum Marklift | Linde | Lift Rite | Komatsu | Jlg | Pramac | Ultra |
Our family owned and operated company has spent years in the lift equipment industry and have the knowledge and expertise necessary to address any questions or concerns you may have. Additionally, we offer both short term and long term rental and leasing options on most of our units in the event that you need to commission equipment for an upcoming project. We also offer free quotations for service and repairs with competitive pricing for all of our services. To request a quote or to speak with one of our staff, please call (877) 263-5438!