Pre-Owned Lift Sales | Serving LA and OC
Your dealer for BENDI, DREXEL & LANDOLL! Quality Lift & Equipment Inc. repairs & maintains all makes and models of forklifts, material handling and heavy equipment.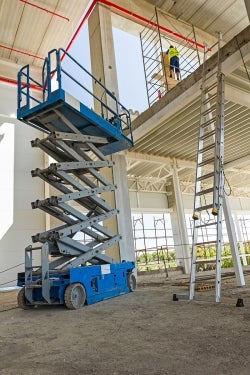 Buying brand-new lift equipment can be expensive and sometimes it isn't the right choice for your business. That is why we provide high-quality, pre-owned lifts and new lifts for all your lift needs. At Quality Lift & Equipment, our team checks each and every lift to ensure it is in fully working order and ready for use. We pride ourselves in customer service and our team is more than happy to walk you through the process of deciding on what kind of lift is right for you.
Check out some of the traits that set us apart from other forklift equipment companies:
We are a factory dealer for BENDI & DREXEL
We provide PM (planned maintenance) service plans
We offer short and long term leases and rentals at reduced prices
We specialize in both heavy-duty and specialty lifts
24 hours a day, 7 days a week, we'll be there for your service needs – 24/7
Contact our team today at (877) 263-5438 to get more information about our pre-owned lift sales!
See Why Our Lift Company Stands Out
Call 24-7, We Always Answer Your Calls!
Quality Customer Service
Over 30 Years of Experience
Family Owned and Operated
Specialty and Heavy Duty Lifts
Cart Service Available
Huge Part Department
Used Lifts for Sale and Long Term Lease
On-Site Lift Services Available
Servicing OC and LA Counties!!